Greenville, NC – SWJ Enterprise LLC offers fast, safe, and reliable logistics and delivery services to small and large businesses in the Greenwich area. Their services include medical courier, white glove delivery, pool supply, and auto parts delivery. The company works with businesses from diverse industries, including health care, food and beverage, education, etc. They have a simple online or on-call ordering service for easy booking and mobile service of branded vehicles for timely deliveries. 
The Greenville logistics and delivery service can meet the needs associated with large and smaller package deliveries. They can transport an entire truck of products or deliver smaller batches in the most secure way possible. Their medical courier services safely transport medical equipment, supplies, and specimens to hospitals, labs, clinics, and other medical institutions. 
Upon arrival, the crew ensures the intended person receives the package and has a signing sheet for accountability. SWJ Enterprise LLC provides white glove delivery services for ultimate care, service, and attention excellence.  The service transports different items requiring more attention than regular parcels. They may include fragile, heavier and items of great value. If the items include furniture or appliances, the team will transport, unload, unpack,and assemble them, then they will clear out the packaging materials once done. 
SWJ Enterprise LLC transports pool equipment through its pool supply delivery service. They deliver chemicals, cleaning tools, replacement parts, and pool accessories to schools, public pools, country clubs, etc. This team also transports auto parts from distribution centers or warehouses to clients in auto repair shops, dealerships, and other auto-part-related businesses. The company has a transparent pricing policy providing clients with an actual service charge with no hidden fees.
SWJ Enterprise LLC offers a team of trained and experienced delivery persons dedicated to delivering goods safely and quickly to meet client needs on time. The staff works towards fostering long-term relationships with clients through quality services that require no client supervision. They inform clients about the progress of their deliveries and provide them with direct communication in case of any queries. The staff is also familiar with and adhere to all transport regulations pertaining to the delivery of different types of goods. 
A quote from the company website states this about their services, 
"We provide fast and reliable delivery services, which ensures that customers receive their products. We will handle the transportation of medical equipment, supplies, and specimens and transport auto parts. Call us for fast and reliable delivery services for all your logistics needs in Greenville, NC and surrounding areas."
Contact the staff at (980) 399-7453 or visit https://swjenterprisellc.com/  for more information on their logistics and delivery services. SWJ Enterprise LLC is located at 204 E. Arlington Boulevard, Suite C, Greenville, NC, 27858, US.
Media Contact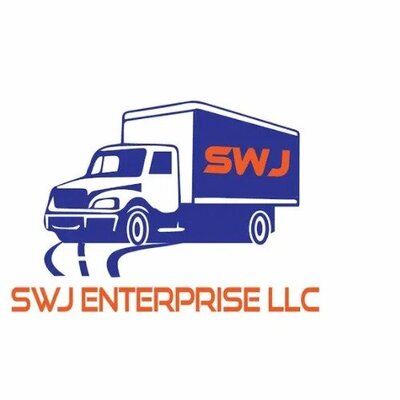 Company Name
SWJ Enterprise LLC
Contact Name
Shepard Whitfield
Phone
(980) 399-7453
Address
204 E. Arlington Boulevard Suite C
City
Greenville
State
NC
Postal Code
27858
Country
United States
Website
https://swjenterprisellc.com/