Melbourne, Victoria – Retaining walls serve as the backbone of modern landscaping, offering both functional and aesthetic benefits that greatly enhance outdoor spaces. In the pursuit of exceptional retaining walls, Rockwall, TX, residents can rely on the unwavering commitment and superior products and services provided by Retaining Wall Steel & Sleepers. With their utilisation of advanced technology, the company ensures the production of retaining wall materials that boast remarkable strength, durability, and visual appeal.
Retaining Wall Steel & Sleepers offers various products, including under-fence plinths, concrete sleepers, and retaining wall steel. The company's products are made from high-quality, Australian-sourced materials to ensure its clients attain the highest quality standards. Moreover, the company tests its products to ensure they stand up against the rigours of changing weather and other environmental elements.
The team at Retaining Wall Steel & Sleepers is renowned for its reliability and dedication to providing exceptional service with quick turnaround times. Understanding the importance of efficient project completion, they prioritise promptness without compromising quality. As an added bonus, the company extends a complimentary delivery incentive to clients purchasing both steel posts and concrete sleepers, further exemplifying their commitment to customer satisfaction.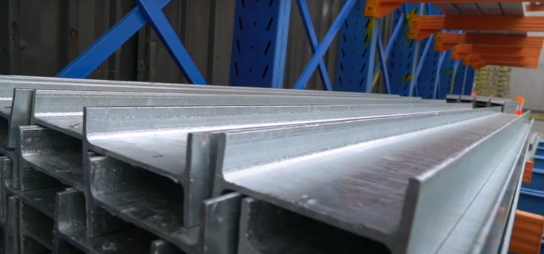 "I was worried about how the slope of my property would affect the look and stability of the retaining wall, but Retaining Wall Steel & Sleepers provided me with the perfect solution. Their superior-grade concrete sleepers and steel posts provided the perfect combination of strength and style, making my retaining wall look amazing." Said a satisfied client.
Besides supporting walls, concrete sleepers offer an attractive natural look that adds charm and vibrancy to an outdoor space. Retaining Wall Steel & Sleepers offers high-quality, steel-reinforced concrete sleepers to secure walls and create a stylish backdrop. From its Standard 40MPA Concrete Sleepers designed for lightweight projects to its heavy-Duty 50MPa concrete Sleepers perfect for heavy-duty applications, the company has a sleeper product to match any need.
Retaining Wall Steel & Sleepers offers a range of high-quality retaining wall steel posts, including 45 Degree Corner Channel Posts, Fencing Steel, and 90 Degree Corner Channel Posts. These galvanised steel products provide superior strength-to-weight ratio and durability, making them reliable options for supporting heavy walls in areas with high soil loads. With Retaining Wall Steel & Sleepers' steel posts, clients can trust in their long-lasting performance and the stability they bring to their retaining wall projects.
Under-fence plinths provide an extra layer of protection against damage to fences by plugging the gap underneath a fence. Retaining Wall Steel & Sleepers' plinths offer additional strength to fences and are designed to be an affordable and practical solution for various fencing applications. Engineered for excellence, the plinths are easy to install and will help prolong the life of a fence.
Retaining Wall Steel and Sleepers is located at 11b Kitchen Rd, Dandenong, Melbourne, Victoria, 3175, AU. Contact the retaining wall contractors at 0480 038 973 or visit their website to learn more about their services.
Media Contact

Company Name
Retaining Wall Steel and Sleepers
Contact Name
Kevin Yu
Phone
0480 038 973
Address
11b Kitchen Rd, Dandenong
City
Melbourne
State
Victoria
Postal Code
3175
Country
Australia
Website
https://retainingwallsteelsleepers.com.au/