San Francisco, CA – When most RVers hit the road, they want to enjoy every minute of the journey. The ultimate goal is to find a great full hookup RV space, explore new attractions, and create lasting memories. Unfortunately, an otherwise perfect RVing experience can sometimes be marred by stressful situations, like having small back-in RV sites with a limited or slow internet connection.
For most people, especially new RVers or those with larger rigs, backing into an RV site can prove to be a challenge. And it doesn't help that a vast majority of RV parks in Northern California only offer the standard back-in sites and a shared WiFi connection.
Treasure Island Mobile Home & RV Park understands the growing demand for larger pull-through RV spaces and onsite high-speed internet. Treasure Island is proud to make RVing easier and more enjoyable for all with their new premium pull-through sites. These spacious full-hookup pull-through sites are equipped with high-speed internet and designed for easy in-and-out parking, so RVers don't need to worry about the hassle of backing in/out during the start or end of their stay at Treasure Island.
"We're always looking for ways to improve the RVing experience for our guests while also providing affordable RV park rates in San Francisco," said Park Manager, Gianna. "Offering premium pull-through sites is just one of the many ways we're doing that."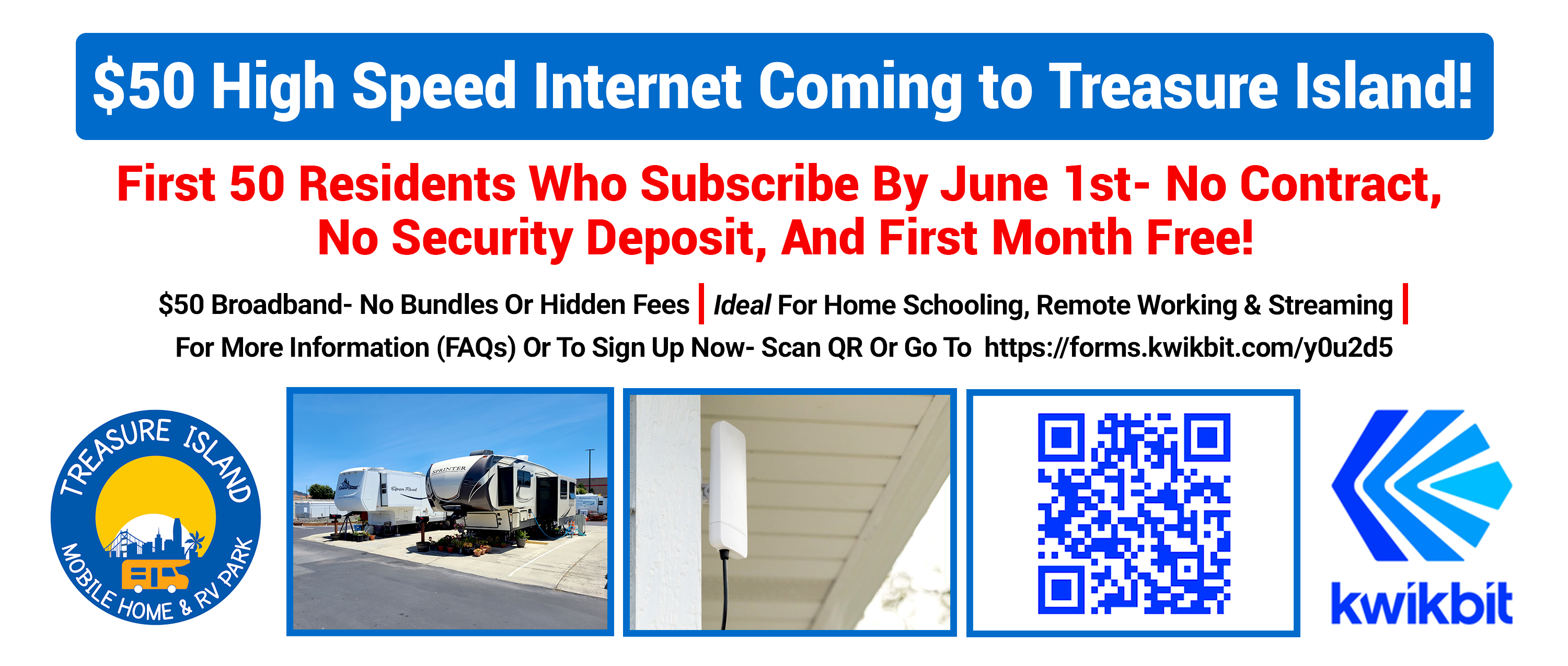 The truth is that recreational vehicles are constantly evolving, becoming bigger and more feature-packed each day. That's why the new premium sites at Treasure Island are such a game-changer. They provide a much-needed solution for short-term and long-term RVers who want to avoid the stressful task of maneuvering rigs into tight RV parking spots.
The premium sites are just one of the latest additions to the long list of amenities and features that Treasure Island Mobile Home & RV Park offers their guests. Other amenities include clean private showers and bathrooms, sanitizing stations, laundry facilities, picnic areas, and a dog park.
And it gets better! As a leading RV Park in San Francisco, they are always looking to stay on par with the latest RVing technology and trends and provide their guests with a one-of-a-kind experience. The new premium sites feature dedicated plug-n-play high-speed internet just waiting to be used. RVers can take advantage of this low-cost broadband internet connection to get some work done remotely, stream their favorite music and TV shows, surf the web, or stay connected with family and friends.
The pull-through sites at Treasure Island Mobile Home & RV Park offer the perfect blend of easy parking, great amenities, and competitive pricing for both long-term residents and short-term guests.
Situated near BART stations, public transportation, and freeways, the RV park makes it easy to get to Downtown San Francisco while providing easy access to coveted attractions like
Fisherman's Wharf, the Golden Gate Bridge, Alcatraz Island, and so much more. It is the ideal retreat for RVers who want to explore all the hidden gems of The Golden City and still enjoy the comfort and convenience of home.
Experience a new level of convenience with the best premium pull-through RV sites San Francisco has to offer! Visit their leasing offices at 1700 El Camino Real, South San Francisco, CA 94080, United States, or make a reservation via phone at (650) 731-6049. For more information or to book online, visit their website.
Media Contact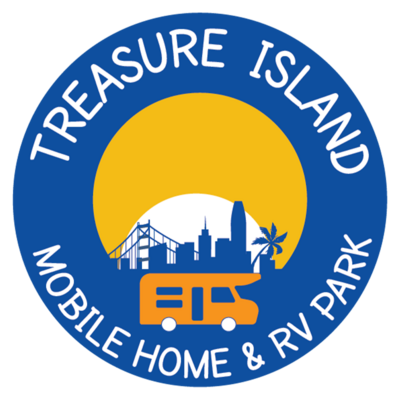 Company Name
Treasure Island Mobile Home & RV Park
Contact Name
Bob McHugh
Phone
(650) 731-6049
Address
1700 El Camino Real
City
South San Francisco
State
CA
Postal Code
94080
Country
United States
Website
https://www.treasureislandrvpark.com/