Concord, Ontario – Considering how workplace safety is a collective effort where individuals play different, vital roles, employers assume critical responsibilities to foster a secure work environment. Beyond mandating appropriate attire and providing necessary tools, the key to ensuring a robust safety culture is equipping employees with knowledge and skills through continuous training. 
Enter Safeline Group of Companies with its results-oriented workplace health and safety-focused training programs. With its expertise and unwavering commitment to empowering employees, Safeline Group of Companies stands at the forefront of enhancing workplace safety and fostering a culture of well-being. With a steadfast dedication to their mission, the trainers at Safeline Group of Companies have been perfecting their craft since its inception in 2008. Their years of experience have allowed them to fine-tune their processes, resulting in a heightened impact on workplace safety. 
Recognizing the distinctiveness of safety concerns and potential hazards in various work environments, the company's trainees adeptly tailor their programs to suit each setting. By doing so, they ensure that every employee acquires practical knowledge, essential skills, and invaluable insights relevant to their specific fields. Regardless of the nature or scale of the organization, these highly acclaimed trainers consistently rise to the occasion, imparting indispensable knowledge on safe workplace practices.
Safeline Group of Companies is committed to assisting employers in achieving full compliance with workplace safety regulations. To ensure comprehensive adherence, the company maintains close partnerships with relevant authorities. Notably, they are long affiliated with the Infrastructure Health and Safety Association (IHSA) and work collaboratively with the Workplace Safety and Insurance Board (WSIB).
Safeline Group of Companies is approved by IHSA to conduct external audits for COR certification within the construction industry. Further enhancing convenience and reliability, the company's employees utilize Safe-link, a revolutionary digital reporting platform. Through these strategic collaborations and innovative tools, Safeline Group of Companies remains dedicated to promoting safer working environments for all. 
In a glowing tribute to Safeline Group of Companies and one of its trainers, one impressed client said, "I took three courses on Safeline: Working at Height, WHMIS, and supervisor awareness. Everything was great as my trainer, Martin Patience, is the best. Actually, I enjoyed a lot of his teaching, and I think Martin is a big asset to Safeline. He is an excellent teacher with a great personality. To be honest, if I ever want to enroll in another course, I would prefer Martin as my trainer. I strongly recommend Safeline to everyone."
Safeline Group of Companies construction safety courses utilize effective and validated methods that yield remarkable outcomes consistently. Its skilled trainers commence each engagement with thorough site inspections, meticulously identifying any deficiencies within the current safety program. Subsequently, they craft a tailored training matrix to address these gaps, ensuring optimal safety measures are implemented. 
More information about Safeline Group of Companies is available on their website. One of their representatives is always reachable at (905) 326-0852 for queries or service order placements. Safeline Group of Companies is headquartered at 260 Spinnaker Way, Units 9 & 10, Concord, Ontario, L4K 4P9, CA. 
Media Contact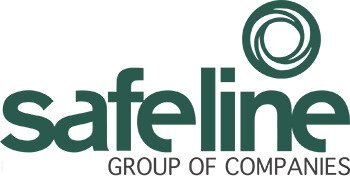 Company Name
Safeline Group of Companies
Contact Name
Steve Reda
Phone
(905) 326-0852
Address
260 Spinnaker Way, Units 9 & 10
City
Concord
State
Ontario
Postal Code
L4K 4P9
Country
Canada
Website
https://www.safelinegroup.ca/