Toronto, Ontario – Cycling as a means of transportation has numerous personal and collective advantages that many people are becoming aware of now more than ever. For the former, it is the personal fitness potential of using bikes, while the latter is the positive environmental impact due to decreased emissions. Either way, bicycles predate most modern forms of transport and are here to stay. The question, therefore, remains where to get the best bike at the most reasonable price and hassle-free. For many people in and around Toronto, Ontario, the obvious answer to this question is Pedalinx Bike Shop. The store boasts one of the most comprehensive collections of bikes to suit everyone's needs and preferences. 
Pedalinx Bike Shop's store in Toronto is a state-of-the-art 3500 square foot showroom and storage area featuring over a thousand bikes on display and more in storage. Clients who visit the store can rest assured that they will always find what they are looking for, be it kids' or adult bikes. The shop's impressive bike portfolio comprises assorted models of fitness bikes, commuter bikes, hybrid, road, mountain, and gravel bikes for kid and adult cyclists and everyone in between. Those who have no idea which bikes to buy for their intended purposes will find concierge-level assistance and guidance from the shop's in-house team of cycling specialists who know everything there is to know about bikes. 
Besides bikes, Pedalinx Bike Shop sells bike accessories and apparel so that clients can conveniently find everything they need in a single visit. To ensure that clients get value for their money, the shop stocks only the best bikes and accessories from industry-leading brands. Keen to remain a one-stop shop for all biking requirements, the Toronto bike shop offers top-notch repair and maintenance services in the same location. Locals who need minor bike services like tune-ups or more significant repairs like bike overhauls needn't look any further than the store for quality-assured services. 
While describing their experience at Pedalinx Bike Shop, one happy client said, "This is one of the best bike shops in the city.  Great selection if you are in the market for a new bike.  Excellent service and repairs. During peak season, they are busy so expect to leave your bike for a day to be serviced. Their prices are wildly in-expensive for the quality of work they do, and they are super friendly.  Highly recommend!"
Those who cannot make it to Pedalinx Bike Shop's Toronto store can shop online for any bikes, accessories, or apparel they need. Each product features vivid images and detailed specifications to help clients make informed buying decisions. Visit the store's website to browse its vast collection of cycling products. Potential customers can direct any questions to a company representative at (647) 348-2453. The store is located at 531 College St, Toronto, ON, M6G 1A8, Canada.
Media Contact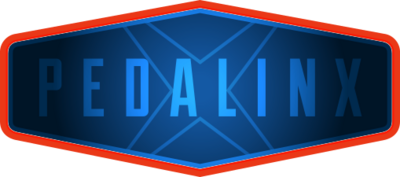 Company Name
Pedalinx Bike Shop
Contact Name
Paul Hornak
Phone
(647) 348-2453
Address
531 College St
City
Toronto
State
ON
Postal Code
M6G 1A8
Country
Canada
Website
https://www.pedalinx.com/