Lakewood, CO – American Samaritan is set to dazzle and delight as they welcome everyone to their extraordinary Memorial Day Sale! With a wide selection of gently used furniture and pianos that will amaze customers, they have the perfect pieces to add a special touch to their customers' spaces.
But wait, there's more! By participating in American Samaritan's Memorial Day Sale, one won't just be a savvy shopper, but also a superhero supporting their noble mission. Together, they can lend a helping hand to various groups in the Denver area, including single mothers, the elderly, the military, and individuals facing challenging circumstances. Every purchase will truly make a difference in their lives!
And to make the shopping adventure even more thrilling, American Samaritan has introduced a fantastic color-coded pricing system for the Memorial Day Sale. It's like embarking on a treasure hunt! Keep one's eyes peeled for white tags offering a delightful 25% discount, blue tags signaling an astounding 50% off, and red tags that announce an unbelievable 75% discount. With this system in place, customers will be on the fast track to finding the most extraordinary deals and enjoying a shopping spree like never before!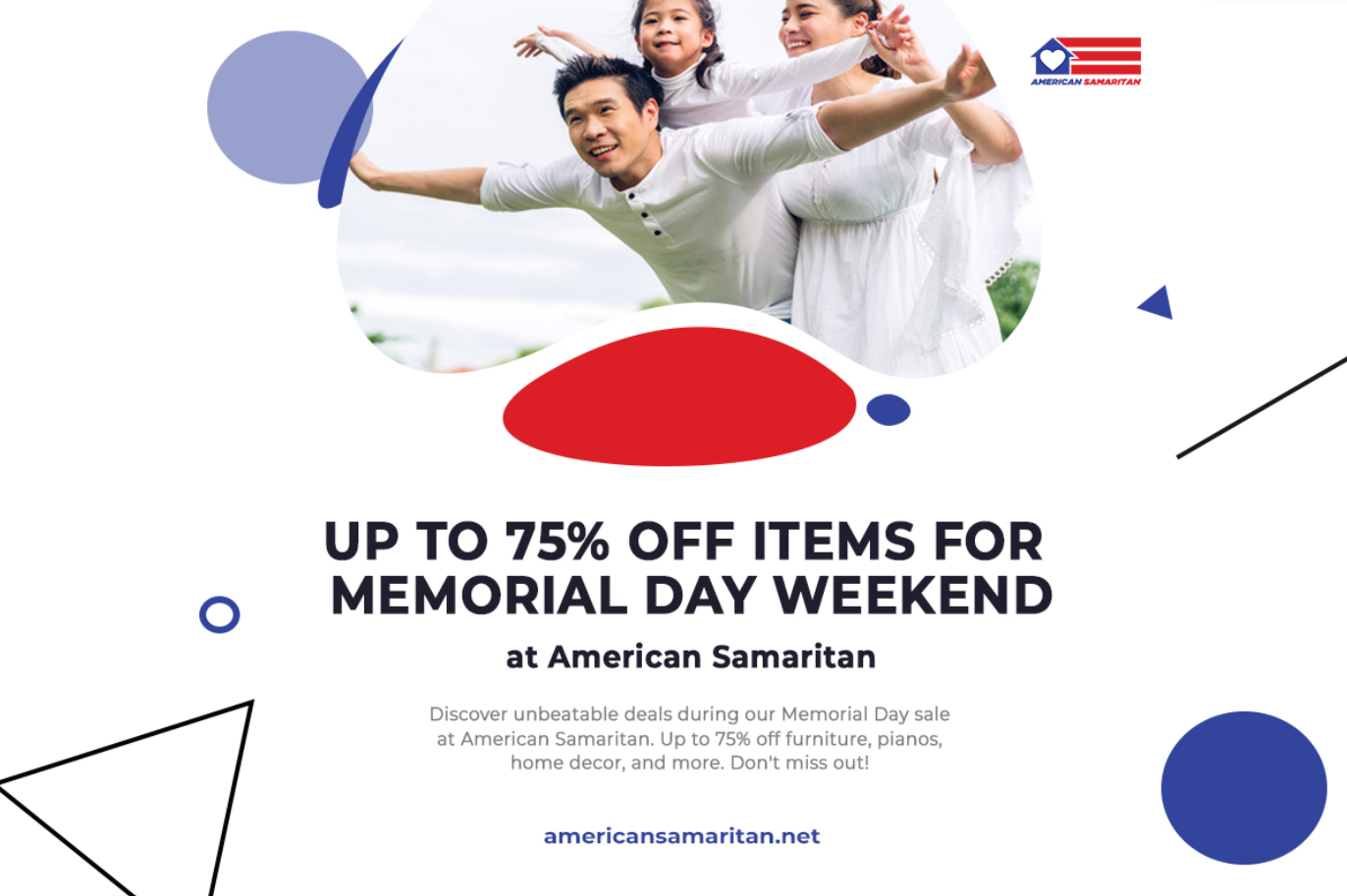 The Memorial Day Furniture Sale at American Samaritan is a dream come true for anyone seeking to add some pizzazz to their office or business space without breaking the bank. Their incredible variety of gently used furniture for sale, such as sofas, chairs, dressers, entertainment centers, dining sets, and bedroom sets are all waiting to find their forever homes. Customers can explore most items on their website, complete with prices, images, and a brief description. And if someone's eager for a hands-on experience, don't miss their marvelous selection at the Denver furniture store located at Colfax and Carr in Lakewood. It's an opportunity everyone won't want to miss!
Attention all music enthusiasts! The Memorial Day Piano Sale at American Samaritan is a symphony of joy. Featuring a stunning collection of used pianos for sale from renowned brands such as Steinway, Yamaha, Kawai, Baldwin, and Mason & Hamlin, every piano undergoes a meticulous cleaning and tuning process before making its grand appearance in the showroom. Customers are welcome to feel free to play to their heart's content and ensure the instrument of their dreams is perfectly tuned to their preference. Let the music soar!
As their website states, "Do your part to help a great non-profit cause and get unbeatable prices on top piano brands by choosing pre-owned instruments from American Samaritan. Come take advantage of this unique opportunity today! Looking for a quality used furniture for sale? All of our furniture is in excellent condition and priced to sell, so you can find the perfect piece for your home and business."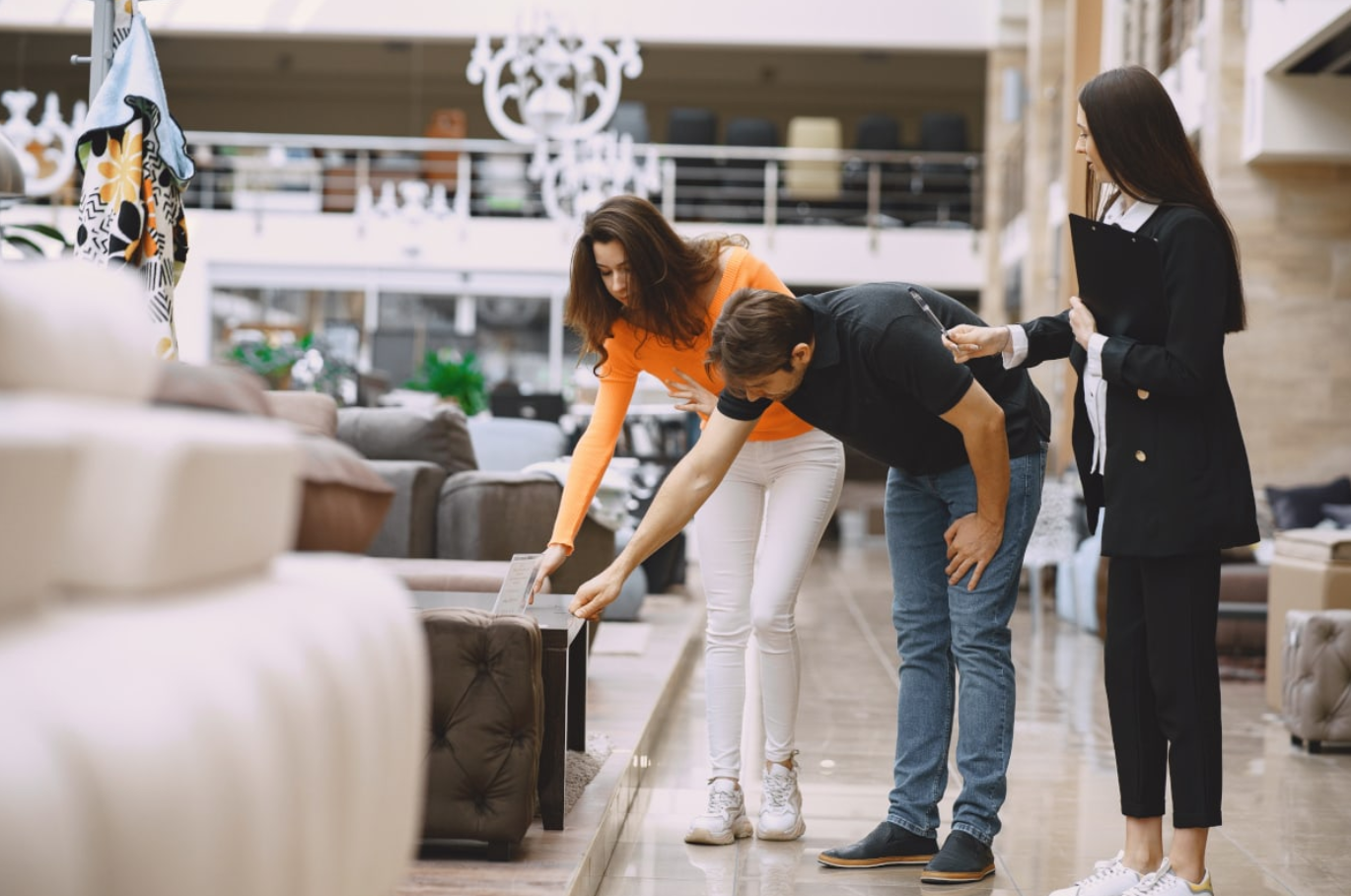 American Samaritan is more than just a nonprofit organization; it's a beacon of hope in the community. They gratefully accept donations, including monetary contributions, furniture, pianos, computers, artwork, and more. With their extensive network of individuals and families facing hardships, they ensure that resources are generously distributed to those in need. With over 25,000 couches donated and positively impacting the lives of more than 5,000 families, American Samaritan believes in genuine care, support, and empowerment to help overcome challenges.
Don't miss out on this golden opportunity! American Samaritan's Memorial Day Sale is a shopper's ticket to an extraordinary holiday weekend. Their color-coded pricing system, featuring white, blue, and red tags, makes it a breeze for customers to uncover the most incredible deals. Whether it's diving into the Memorial Day Furniture Sale or embarking on a journey through the Memorial Day Piano Sale, get ready to be amazed by generous discounts that will make the customers' hearts sing!
Visit American Samaritan at 8400 W Colfax Ave, Lakewood, CO, 80215, US, or check out their website for more information about their Memorial Day Sale. Call (720) 841-1257 for inquiries or more information.
Media Contact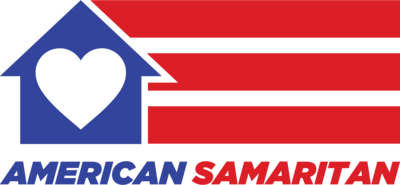 Company Name
American Samaritan
Contact Name
John Piccone
Phone
(720) 841-1257
Address
8400 W Colfax Ave
City
Lakewood
State
CO
Postal Code
80215
Country
United States
Website
https://americansamaritan.net/