KidGlov, a boutique, full-service advertising, branding and content marketing agency based out of Lincoln and Omaha, Neb., recently welcomed Josh Berry, managing director, and Eunice Lee, project manager, of Econic to its podcast, Agency for Change. The episode explored how the strategy consulting group is helping businesses reach their goals. 
"The team at Econic takes the time to listen to how their clients want to grow and then coaches them along the way to reach their full potential," said Katherine Warren, KidGlov chief operating officer. "It was great to have Josh and Eunice on the podcast to get an inside perspective into their process."
Econic is an innovative, transformation and strategy consultant group. Their mission is to help organizations cultivate space for growth. As Nebraska's 7th Certified B Corporation, they make choices to honor the community and the environment. Their goal is to live vibrantly while inspiring and strengthening other people, groups and organizations. 
During the Agency for Change podcast, Berry and Lee discussed the philosophy behind Econic's work, celebrating the organization's 7th anniversary, and how they take a relationship-based approach to consulting.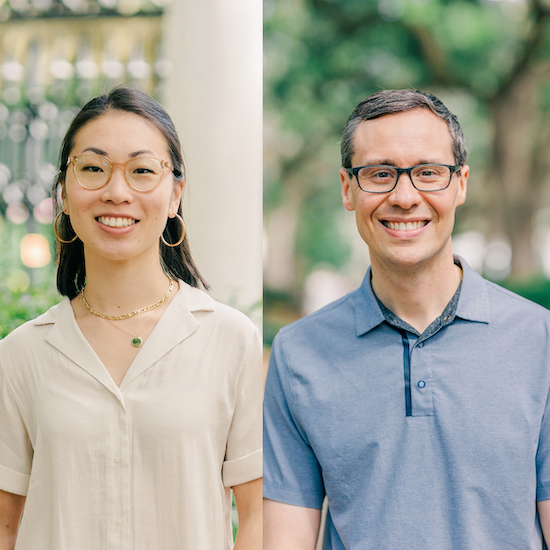 "What I really enjoy about the work that we do is that we get to meet people from very different backgrounds and come to the table to solve that together. You would never be in the same room had it not been for that opportunity," said Lee. 
The podcast also explored Berry's upcoming book available this spring, "Naive: Business Success and Joy through Chosen Naivete."
"What I explore in the book is this idea of chosen naivete. It's a return back to some curiosity and humility and openness to figuring out what things are," said Berry. 
The full Agency for Change episode featuring Econic can be found on KidGlov's website, or wherever podcasts are available. 
To learn more about Econic, visit https://www.econic.co/.
The Agency for Change podcast from KidGlov marketing and advertising agency brings stories of people creating positive change in the world. From large companies and nonprofit organizations to small advocacy groups and solo agents for change, the program explores what inspires these changemakers, the work they're doing, and how they share their message.
The advertising agency's podcast releases new episodes every week. Listeners can hear the show on major podcast platforms like Apple Podcasts, Spotify, Pandora, iHeartRadio, or on KidGlov's website.
KidGlov is a boutique, full-service advertising, branding, and content marketing agency, as well as a certified B Corp, with offices in Omaha and Lincoln, Neb., which specializes in nonprofit marketing, healthcare marketing, financial marketing, social impact marketing, and purpose-driven businesses. It has been named one of the Best Places to Work in Lincoln, and has won several accolades for its work, including awards from the American Marketing Association and the American Advertising Federation. Learn more about KidGlov on their website, or by visiting their offices in Omaha at 2120 S. 72nd Street, Ste 640, Omaha, Neb. 68124, and in Lincoln at 1230 O. Street, Ste 111, Lincoln, Neb. 68508.
Media Contact

Company Name
KidGlov
Contact Name
Lyn Wineman
Phone
402-509-5196
Address
2120 S 72nd St, Ste 640
City
Omaha
State
NE
Postal Code
68124
Country
United States
Website
https://kidglov.com/connect/