Miami, Florida – Until recently, ketamine was mostly known as a party drug made popular by the ravers of the 1970s. This was unfortunate as the medication has many benefits in a clinical setting. Ketamine therapy offers hope to those suffering through depression, pain, and anxiety. According to Hollywood/Miami-based Complete Ketamine Solutions, the healthcare industry has begun looking at this anesthetic medication in a new light.
Complete Ketamine Solutions of Hollywood/Miami is one of South Florida's premier ketamine clinics, offering ketamine therapy in a safe, compassionate, and controlled environment. Company representatives explain that ketamine is beneficial for those with treatment-resistant depression, PTSD, and select other mental health concerns.
Providers offer insight into what ketamine actually is, explaining, "Ketamine falls into a class of drugs known as dissociative anesthetics. This is a type of medicine that essentially helps people take a mental break from pain, discomfort, and depression. It works by interacting with the brain's glutamate, a type of neurotransmitter responsible for cellular growth within the brain." The idea behind ketamine therapy, the Miami clinic explains, is that growing new cells in the brain can physically offset the deterioration caused by depression and other trauma.
Ketamine infusion therapy is different from ketamine given through an IV for the purpose of sedation. When used for psychiatric therapeutic purposes, ketamine is administered in a much smaller dose. The drug bypasses the digestive system, which reduces its effects. Most patients feel almost immediate results, citing the feeling of a weight being lifted off of their shoulders. The treatment lasts for approximately one hour, but lingering positive mental health benefits may last for several months.
Ketamine may also be used as part of a talk therapy program. Those who are nervous or can't fully tap into their emotions may find that the relaxation, warmth, and euphoria brought on by ketamine infusion therapy allows them to best open up to both their therapist about their trauma. Since the brain is more susceptible to influence under ketamine, a mental health therapist may guide treatment recipients into a space where they feel more comfortable replacing negative thoughts with positive feelings.
The main benefit of therapy administered at the licensed ketamine clinic in Miami include:
Mind calming. Those receiving ketamine are more able to let go of mind clutter to settle down emotionally.
Pain reduction. Because ketamine is a dissociative anesthetic, it allows people to step away from their pain.
Fast-acting. Ketamine works almost immediately, and patients continue to receive benefits long after the drug has been metabolized by the body.
Nonaddictive. When administered in a clinical setting and in appropriate doses, ketamine does not enhance the risk of addiction, even in people with addictive personalities.
Reduces the need for addictive painkillers. Those who use ketamine for pain management are often able to reduce or eliminate the need for other pain medications.
Reduces suicidal thoughts. Those facing a mental health emergency, including suicidal ideation, often report that ketamine rapidly eases these compulsions.
Encourages cell growth. Because ketamine interacts with the substances within the brain that trigger cell growth, it essentially helps the brain heal from the physical effects of long-term trauma.
Although ketamine therapy is considered safe for the majority of people, like all medications, there are potential side effects. These include dizziness, drowsiness, nausea, and confusion. Although these are usually mild, ketamine is not recommended for certain patients without prior physician approval.
Those interested in seeking ketamine therapy should contact Complete Ketamine Solutions of Miami/Hollywood for more information. This safe and effective treatment is affordable and may just be the first step toward total recovery.
Media Contact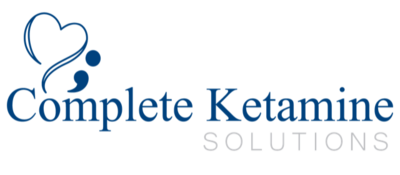 Company Name
Complete Ketamine Solutions Hollywood Florida
Contact Name
Clint Fletcher
Address
2450 Hollywood Blvd #701
City
Hollywood
State
FL
Postal Code
33020
Country
United States
Website
https://www.completeketaminesolutions.com/