Perrysburg, OH – Insight Pest Solutions is expanding its services to ensure the company reaches more areas in Wood County. The company has been receiving many referrals from satisfied clients, and the expansion will enable them to offer their exemplary services to more customers. The pest control expert focuses on providing high-quality services that keep clients safe.
Insight Pest Solutions offers extensive services that guarantee the home's safety and protection from persistent pests. With their pest management practices, the company does not only treat the current pests but also prevents them or any other from returning time and again.
The company offers various services, including exterior pest control treatment, wasp nest and spider web removal, yard spot treatment, and interior walls. Other services include common pest interior entry points, interior cracks and crevices, quarterly visits, and termite program and bedbug control as separate programs. The pests expert handles various types of pests, including ants, cockroaches, spiders, mice, termites, rodents, flying insects, disease vectors, and more.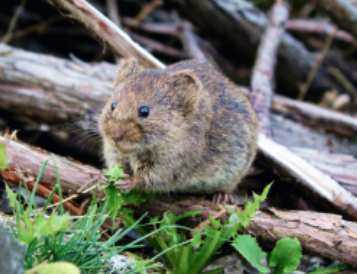 Insight Pest Solutions has a team of highly trained and experienced exterminators who are dedicated to ensuring the neighborhood is safe from the threat of pests. They are trained to identify signs that indicate an infestation and find out where the pest is hiding. The team takes care of all the necessary steps, including developing customized plans based on what they learn during the initial visit. 
The technicians discuss any pest activity and explain the inspection process. If pest activity is found they offer treatment that follows the principles of Integrated Pest Management (IPM). The company uses the best products in the industry, which guarantees effective pest control. After treatment, they offer an overview of the performed work and always share practical tips to prevent future issues.
Insight Pest Solution's mission is to promote and improve the quality of customer lives through top-notch solutions. Their innovative solutions target more specific points, including the integration of comprehensive information on the life cycles of pests and how they interact with the environment. 
The company does not only specialize in pest control but also offers pest management programs that prevent pests from coming back. Each season, they do their best to stay ahead of the pests by rotating products and adjusting for various threats.
A client had this to say about their services, "I have used Insight Pest Solutions for two years and have been very happy. They communicate very well, are on time, and are very professional. I have noticed a huge difference since I started using them."
Insight Pest Solutions was launched in 2010 and has so far grown to 19 offices from the original locations in 4 cities. The company is passionate about building communities where they operate and frequently participates in fundraisers, community events, and more.
Insight Pest Solutions is located at 810 W South Boundary St Suite P, Perrysburg, OH,
43551, US. To schedule a consultation or make other inquiries, call the company at (419) 405-5727 or visit their website at insightpest.com/toledo/perrysburg/ for more information on their services.
Media Contact

Company Name
Insight Pest Solutions
Contact Name
Dallin Anderson
Phone
(419) 405-5727
Address
810 W South Boundary St Suite P
City
Perrysburg
State
OH
Postal Code
43551
Country
United States
Website
https://insightpest.com/toledo/perrysburg/