Hollywood, Florida – Ketamine therapy is relatively new to the Miami area. However, according to Complete Ketamine, a ketamine clinic in Hollywood, these infusions can help people with pain, depression, anxiety, and more. There are many questions that potential patients should ask before they make an appointment for ketamine infusion therapy.
Complete Ketamine Solutions of Miami has been serving Hollywood and the surrounding areas since Sept 2018. However, many people are just hearing about ketamine treatment. The ketamine clinic understands this is still a fairly new treatment that veers far off the path of traditional therapy. Today, the team share the top questions that everyone should ask if they are considering visiting any Hollywood ketamine clinic for the first time. These are:
How long has the founder/leading physician been in medicine?
Ketamine is a schedule III drug that should only be used and administered under supervision by a licensed and experienced healthcare provider. Patients are encouraged to ask their practitioner about their experience as well as that of company leaders.
What type of ketamine therapy is best?
There is not a one-size-fits all prescription for any type of therapy, especially when using ketamine for depression or pain. Each practitioner treats each patient according to their own unique needs. The clinicians at the ketamine clinic in Hollywood start the process with an extensive questionnaire and then make a determination on dosage based on their years of experience and education.
What are the advantages and disadvantages of ketamine therapy?
While ketamine treatment via infusion has been shown to provide rapid results, there is never a guarantee of instantaneous relief. Patients of the Hollywood ketamine clinic are encouraged to speak with their provider about their expectations so that these can match up to reality. Some studies suggest that IV ketamine infusions work around 80% of the time. Patients should discuss the potential length of effectiveness and follow-up treatments before they begin therapy.
How does ketamine work?
Ketamine is a dissociative anesthetic. It alters an individual's perception of time, sound, and sight. When used as an infusion, ketamine may cause feelings of being completely detached from the body, which can create feelings of being away from pain, both physical and emotional. Although the mechanism by which ketamine works for depression in the long term isn't fully understood, it's believed that the medication helps the brain regrow synapses lost during trauma.
How are symptoms and progress measured?
Clinicians work with each patient individually to determine pain/depression rating during their first visit to the Hollywood ketamine clinic. These are then reevaluated so these numbers can be measured and compared over time. Each person is different, and pain is subjective, so it's best to evaluate the long-term rather than just look at immediate results.
What happens if ketamine therapy is not effective?
Although ketamine infusions have been found widely effective, no treatment is perfect for everyone. At Complete Ketamine Solutions of Miami, the healthcare providers are more concerned about the betterment of their patients' conditions; if treatment isn't working, they will work with each individual to help them find a solution that's right for them.
How much does it cost?
Ketamine treatment is typically not covered by insurance and ranges from $2200 up to $2700 per series. Patients are welcome to ask for proof of treatment to submit to their insurance for reimbursement, although this is not guaranteed.
Complete Ketamine Solutions of Miami is a ketamine clinic in Hollywood, Florida, that offers ketamine for depression, pain, and other applications as prescribed by providers. For more information or to schedule an appointment, visit the clinic online at CompleteKetamineSolutions.com.
Media Contact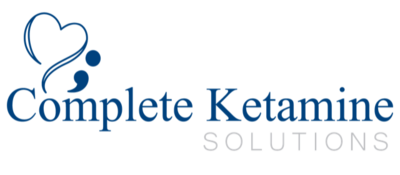 Company Name
Complete Ketamine Solutions Hollywood Florida
Contact Name
Clint Fletcher
Phone
(954) 367-5316
Address
2450 Hollywood Blvd #701
City
Hollywood
State
FL
Postal Code
33020
Country
United States
Website
https://www.completeketaminesolutions.com/miami-fort-lauderdale-hollywood-fl/