Express Quality Painting is a premier painting company offering customized residential and commercial painting services, including exterior and interior painting and special finishes.
Express Quality Painting specializes in providing top-notch painting services for both residential and commercial spaces. They offer superior quality interior and exterior painting and special finishes that enhance the beauty and durability of the surfaces they work on. 
The team at Express Quality Painting comprises skilled and experienced painters who can expertly handle various painting projects. They ensure that they deliver top-quality workmanship by using only the best materials in the market. The company is committed to meeting its clients' expectations by providing affordable services without compromising on quality.
The contractors understand that the color of a room or building can significantly impact its overall appearance and ambiance. The right color can make a space feel cozy and inviting, while the wrong color can make it feel cold and unwelcoming. Therefore, they provide customized recommendations and color choices for each project to help clients create a cohesive and aesthetically pleasing color scheme for their space.
Besides offering quality painting options, the company also understands the need to protect the environment. For this reason, they also provide eco-friendly options. These options use paints that are low in volatile organic compounds (VOCs) and free of other harmful chemicals, making them safer for both the environment and human health.
The team can do special finishes during painting to add texture and visual interest to a space. Some options they offer include metallic finishes that can add a touch of glam to an area, making it feel more luxurious. They can be done in silver, gold, or bronze and come in various textures and sheens. The team can also provide textured finishes to add dimension and depth to a space while creating a rustic, natural look. Faux finishes are another option, which mimic the look of other materials such as marble, wood, or stone and can add a sense of elegance and sophistication to a space.
Safety is a top priority for Express Quality Painting, and their team follows a comprehensive safety plan at the beginning of each project. The team is certified in using boom lifts, scaffolding, first aid, CPR, and other state-mandated training. All of their painters are up-to-date on industry advancements, including new painting products that offer superior quality and durability.
Additionally, Express Quality Painting is fully licensed, bonded, and insured with general liability and worker's compensation policies. Clients can be confident that they are dealing with professionals and that their property is covered in the event of an incident.
A happy client had this to say about their services, "I would like to take this opportunity to highly recommend Leonardo Pineda and Express Quality Painting. He and his crew just completed a large home paint project which included a 2-story Victorian-style home, a detached workshop, carport, picket and standard fencing, and carpentry work. Leonardo is a man of his word and his crew is hard working. The project began and finished on time, his quote was very fair, and the caliber of work was top quality."
To discover more about Express Quality Painting, call the painting pros at (425) 773-7686. Express Quality Painting is at 7500 212th St SW #101, Edmonds, WA, 98026, US. Visit their website for more information.
Media Contact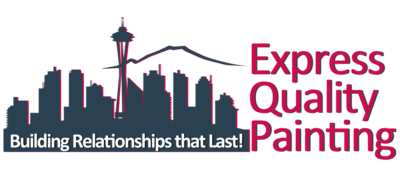 Company Name
Express Quality Painting
Contact Name
Leonardo Pineda
Phone
(425) 773-7686
Address
7500 212th St SW #101
City
Edmonds
State
WA
Postal Code
98026
Country
United States
Website
https://www.expressqualitypainting.com/