St Petersburg, FL – Nail It Kitchen, Bath & Window, Door Contractors is a highly skilled and versatile expert in the field of remodeling, with a remarkable track record spanning over forty years. Their expertise includes bathroom remodeling, comprehensive kitchen remodeling, and whole home renovations. When it comes to transforming bathrooms, they cater to a diverse range of projects, from simple theme and style renovations to complex gut-outs that rebuild bathrooms from the studs up.
One of the hallmarks of this bathroom remodeler in St. Petersburg, FL, is their unwavering commitment to quality. The team stands behind their work with a generous five-year warranty for every job they undertake. To kickstart the remodeling journey, they offer a complimentary in-home consultation where they actively engage with clients to understand their vision, needs, space constraints, and budget. This collaborative approach ensures that the end result aligns perfectly with the client's desires.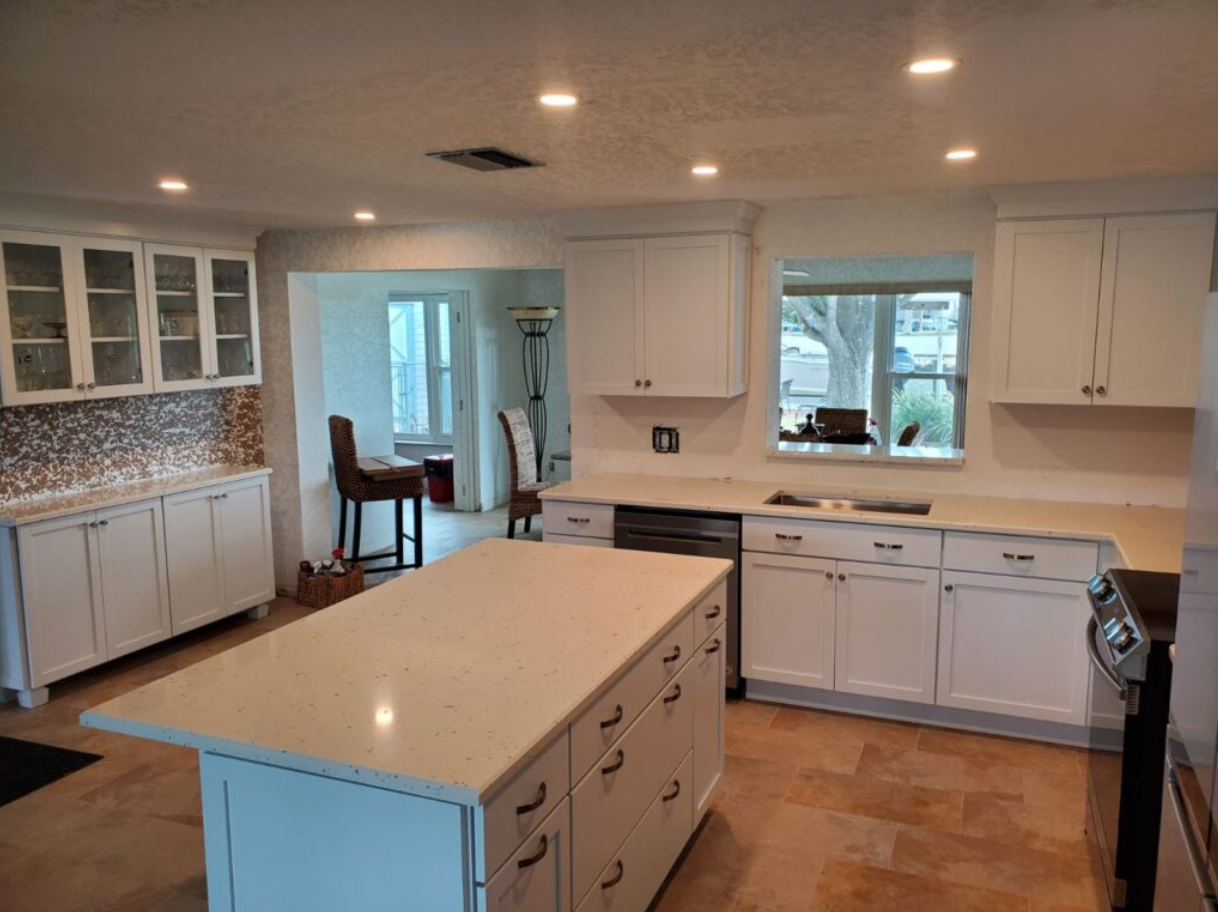 With a vast array of materials and design options at their disposal, they guide clients through the selection process, covering everything from flooring and wall tiles to light fixtures, cabinets, and countertops. They pride themselves on using durable materials that provide excellent value for money, and their partnership with reputable suppliers ensures top-notch hardware, faucets, paints, and light fixtures.
Nail It Kitchen, Bath & Window, Door Contractors not only offers versatility but also adaptability. They can transform tubs into showers or vice versa, tailoring the project to meet the unique preferences of each client. To ensure a stress-free experience, the company maintains a team of skilled in-house and outsourced designers and contractors. 
Their qualified and vetted designers collaborate closely with clients to bring their unique ideas, styles, and visions to life. With their expertise, they assist clients in conceptualizing the perfect bathroom design. For those who require detailed blueprints to visualize the project, the company has partnered with Trusted Architecture Firm, ensuring that clients have access to comprehensive plans that cater to their specific needs. By utilizing these designs and blueprints as a guiding framework, the company empowers clients to make informed decisions about where to invest wisely, balancing their budget to achieve the desired results.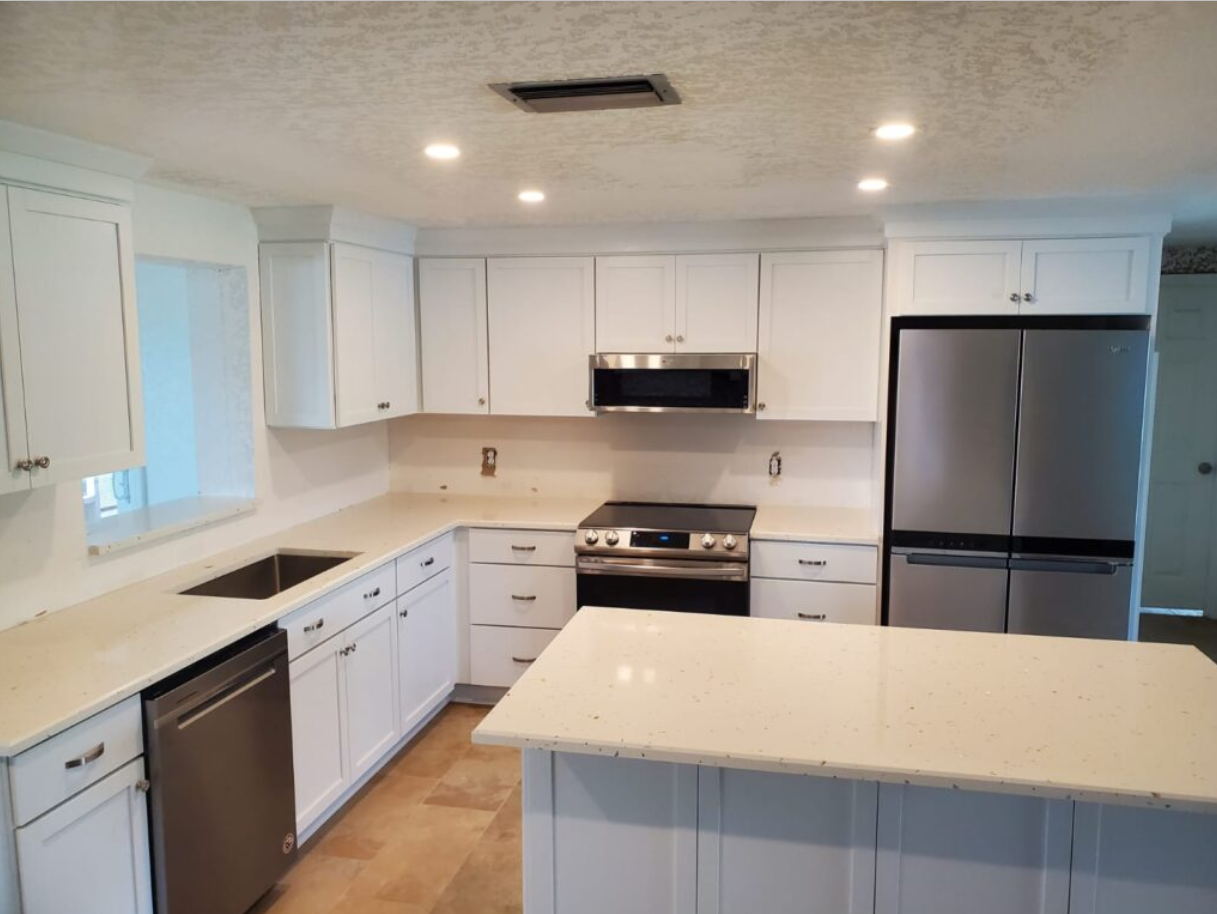 To guarantee a seamless and stress-free remodeling process, each bathroom renovation project is assigned a dedicated project manager. This experienced professional coordinates all aspects of the project, including scheduling, sequencing of trade professionals, and efficient material delivery. Throughout the project's duration, clients receive regular updates through reports and photos, enabling them to stay connected and informed about the progress. Once the renovation is completed, the company conducts a thorough review of the new space, ensuring that it not only meets but exceeds clients' expectations. 
A quote from the St Petersburg kitchen, bathroom and whole home remodeling contractors & commercial remodelers' website states, "Our philosophy is to treat the customer like family by providing gold standard workmanship, consistent customer service, fair & reasonable pricing and well-experienced management of every project. We are a family-owned and operated business. We take pride in building an old fashion company that doesn't "nickel and dime" our customers because our business philosophy is simple "We Don't Want To Make a Killing, Only a Living!"
Call the staff at 727-755-6775 to consult or book an appointment. Visit the company website for more information on their kitchen & bathroom remodeling St Petersburg Florida services. Nail It Kitchen, Bath & Window, Door Contractors is located at 9079 4th St N, St. Petersburg, FL, 33702, US.
Media Contact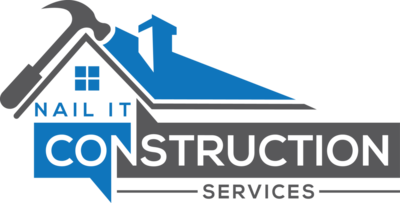 Company Name
Nail It Kitchen, Bath & Window, Door Contractors
Contact Name
Office Manager
Phone
727-755-6775
Address
9079 4th St N
City
St. Petersburg
State
FL
Postal Code
33702
Country
United States
Website
https://nailit.contractors/