San Luis Obispo, CA – Ascendo Coffee has a rich history, which is evident in the quality of its coffee and its customer service experience. The coffee shop offers a warm and welcoming environment to community members, ensuring that they get the perfect coffee brew to start their day or keep their day productive.
As a local coffee shop that has been operating since 2011, Ascendo Coffee has learned its ropes quickly to become the one-stop coffee shop for community members.
"Ascendo coffee had its humble beginnings in San Luis Obispo, CA, in a tiny 340 square foot space on Monterey St. back in 2011. It began under the name Bello Mundo Cafe and has since transformed into what is now known as Ascendo Coffee. We started with the idea that we could make the world a better place by participating in our community through business. That idea remains at the core of our vision. We are truly humbled by all the beautiful relationships we have formed in our community," said the coffee shop's spokesperson.
Having experienced its fair share of challenges, Ascendo Coffee has grown to become a place where community members can relax and have their coffee needs taken care of. The establishment continues to implement more ways to bring the warmth and excellence of coffee brews to all.
Committed to the best customer experience, the San Luis Obispo coffee shop has invested hundreds of hours into experimenting with roast profiling and rebuilding and modifying roasters. The hours have paid off with an array of coffee options for customers to choose from.
The team at the coffee shop remains confident in their ability to roast specialty coffee consistently, while delivering the same high-quality brew cup after cup.
Customers are welcome to try out various coffee flavors and brews available on the menu. The coffee shop has also introduced a bakery section, allowing customers to pair their coffee with some of the finest baked foods for a complete experience.
The bakery offers specialty and legacy options, including lemon poppy seed scones, blackberry sage bar, strawberry scones, coffee cake, croissants in various flavors to match various customer preferences, and more.
Customers at Ascendo Coffee can expect the finest quality brews, with attention paid to the coffee sourcing, processing, and brewing process. The coffee shop is located at 311 Higuera St, San Luis Obispo, CA, 93401, USA. They can be reached via phone at (805) 345-2155 or visit their website.
Media Contact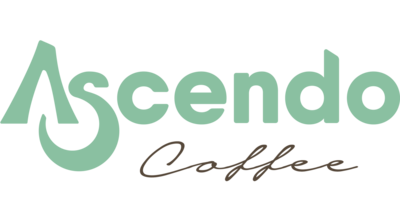 Company Name
Ascendo Coffee
Contact Name
Jon Stauf
Phone
(805) 345-2155
Address
311 Higuera St
City
San Luis Obispo
State
CA
Postal Code
93401
Country
United States
Website
https://www.ascendo.coffee/