Maui, Hawaii – Calling all thrill-seekers and water enthusiasts, Sea Maui Surf is proud to announce the launch of their exhilarating and unparalleled surfing lessons on the breathtaking and picturesque Ka'anapali Beach. As one of the premier surf schools in Maui, Sea Maui Surf offers an experience like no other, catering to both beginners and seasoned surfers seeking to catch the perfect wave.
With a commitment to safety and fun, Sea Maui Surf boasts an exceptional team of CPR and First Aid certified surf instructors who are experts in the art of surfing and passionate about sharing their knowledge with eager learners. Whether one is an absolute novice or looking to refine their skills, Sea Maui Surf has tailored lessons that cater to any specific needs and experience level. And for adrenaline seekers looking to make the most of their island vacation, Sea Maui Surf offers both SUP and Surfboard rentals, offered by the hour, half-day, full-day, or weekly.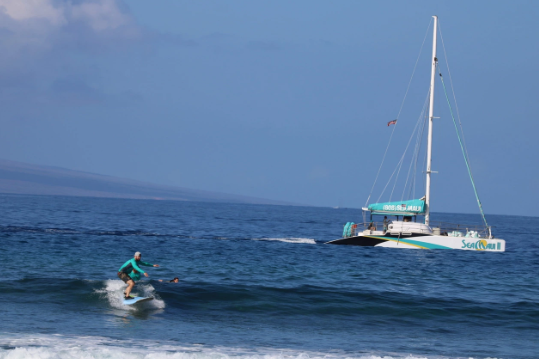 For those seeking personalized attention and a one-on-one experience, Sea Maui Surf's private surf lessons are the ultimate choice. With undivided attention from their professional instructors, they will receive expert guidance that focuses on refining their technique, increasing their confidence, and ensuring rapid progress. The tailored approach of private lessons allows students to conquer the waves at their own pace while basking in the beauty of Maui's coastal paradise.
Adventure and camaraderie come together with Sea Maui Surf's group lessons. Students can experience the thrill of surfing in the company of like-minded individuals as they share laughter, success, and the occasional wipeout together. This dynamic learning environment encourages surfers to motivate and inspire each other, creating unforgettable memories and forging new friendships. In the capable hands of their seasoned instructors, they will find their surfing skills advancing faster than ever. 
In addition to Surfing Lessons on Maui, the school offers Stand Up Paddle Board Lessons. Stand Up Paddle Board lessons offer a unique perspective of the surrounding beauty, allowing paddlers to soak in the stunning coastal scenery, marine life, and the Hawaiian sun. These lessons provide an unparalleled experience to connect with nature, creating cherished memories that last a lifetime.
At Sea Maui Surf, safety is the topmost priority. Their CPR and First Aid certified instructors maintain constant vigilance over every student to ensure a secure and enjoyable surfing experience. With extensive knowledge of Maui's waves, currents, and coastal conditions, they skillfully navigate the waters, keeping all participants out of harm's way. Additionally, all students are equipped with top-of-the-line surfing gear and are given comprehensive safety instructions before hitting the waves.
Sea Maui Surf is a dynamic and young water sports company operating on the captivating Ka'anapali Beach in Maui, Hawaii. With a team of veteran instructors who are CPR and First Aid certified, the school offers a safe and thrilling surfing experience for participants of all skill levels. Their passion for the ocean, combined with their expertise, creates an atmosphere of excitement and camaraderie, ensuring every surf adventure is a memory to treasure.
To learn to surf in maui, visit Sea Maui Surf's website or call 808-732-6284 to book a lesson. The surfing school is conveniently located at 2435 Kaanapali Pkwy Kiosk #5, Kaanapali Pkwy, Lahaina, Hawaii, 96761, US.
Media Contact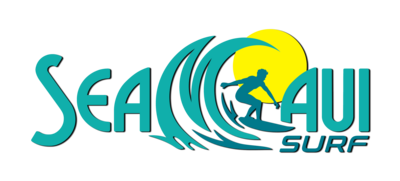 Company Name
Sea Maui Surf
Contact Name
Kayle Fancher
Phone
808-732-6284
Address
2435 Kaanapali Pkwy Kiosk #5, Kaanapali Pkwy
City
Lahaina
State
Hawaii
Postal Code
96761
Country
United States
Website
https://seamauisurf.com/