Halifax, NS – Elite Roofing Halifax is proud to announce the successful completion of 200 new roof installations. This significant milestone is a testament to the company's unwavering commitment to delivering exceptional quality, timely service, and unparalleled professionalism to its valued clients.
With an unwavering focus on client satisfaction, Elite Roofing Halifax has established itself as the go-to roofing company in the Halifax area. Their team of highly skilled and experienced professionals consistently goes above and beyond to ensure that each project is completed to the highest standards. From residential homes to commercial buildings, the company has earned a stellar reputation for its meticulous attention to detail and commitment to excellence.
Elite Roofing Halifax stands apart from its competitors by prioritizing the customer experience. They understand that a new roof installation is a significant investment for any property owner, and they strive to make the process as seamless and stress-free as possible. From the initial consultation to the final cleanup, Elite Roofing Halifax ensures open communication, transparency, and a high level of professionalism throughout every stage of the project.
"Elite Roofing Halifax did a fantastic job replacing our roof. They were extremely prompt, professional, reasonably priced, and provided a very high-quality end result. We would definitely recommend!" Raved one client.
As the company celebrates its remarkable achievement, its team understands that one size does not fit all when it comes to roofing. Different architectural styles demand specific roofing materials to complement their unique characteristics. This is why the team is focused on delivering tailored roofing solutions that harmonize with the architectural integrity of each project. Whether it is asphalt shingles, metal roofing, cedar shakes, clay tiles, or slate, the team has the expertise to install these materials with precision and finesse.
The company's commitment to quality extends beyond the installation process. Elite Roofing Halifax only utilizes the highest quality materials and partners with trusted suppliers to guarantee long-lasting and durable roofs. They stay up to date with the latest industry trends and best practices, utilizing state-of-the-art techniques to deliver superior results.
Additionally, Elite Roofing Halifax stays updated on the latest roofing trends and techniques to ensure that they can accommodate any architectural style. They work closely with customers to understand their vision and recommend the most suitable roofing materials that align with both their aesthetic preferences and practical requirements.
As Elite Roofing Halifax celebrates its 200 new roof installations milestone, the company expresses sincere gratitude to its dedicated team members, customers, and partners who have contributed to its success. With a growing customer base and an ever-expanding range of roofing services, the company looks forward to continuing to serve the community for years to come.
For more information about Roofing Halifax, visit the company's website or contact the office at 1 902 510-0104. Elite Roofing Halifax is located at 2448 Brunswick Street, Halifax, Nova Scotia, B3K5X1, CA.
Media Contact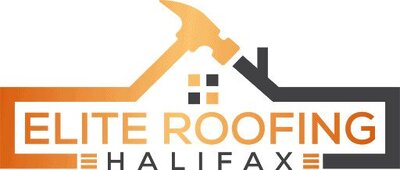 Company Name
Elite Roofing Halifax
Contact Name
JC
Phone
1 902 510-0104
Address
2448 Brunswick Street
City
Halifax
State
Nova Scotia
Postal Code
B3K5X1
Country
Canada
Website
https://eliteroofinghalifax.com/