New York, NY – Dr. Arash Akhavan, the founder of The Dermatology and Laser Group, is a board-certified dermatologist and educator for Allergan Medical Institute, teaching Botox and filler injections to other providers. As a Castle Connolly Top Doctor Award Winner from 2014 – 2022 and a member of The Mount Sinai Medical Center faculty, Dr. Akhavan has set the standard for Botox in NYC and dermatology patient care using advanced techniques, devices, and technology. His areas of interest are in minimally and non-invasive procedures of the body, neck, and face and the detection/management of skin lesions/cancer. Dr. Akhavan heads a friendly, kind, and energetic team delivering high levels of aesthetic medicine and dermatology. 
Botox is one of the most popular procedures worldwide, offering quick ways of addressing wrinkles and fine lines. It contains botulinum toxin type A, a protein derived from the bacterium Clostridium botulinum which blocks nerve signals to the muscles. Once injected, Botox temporarily weakens or paralyzes muscle groups, relaxing them to correct forehead lines, crow's feet, chin dimpling, neck bands/lines, forehead/lip lines, and Marionette lines. As a non-surgical and minimally invasive procedure, Botox has little to no downtime/pain, prevents the formation of new wrinkles, and can be combined with other cosmetic procedures for longer-lasting results.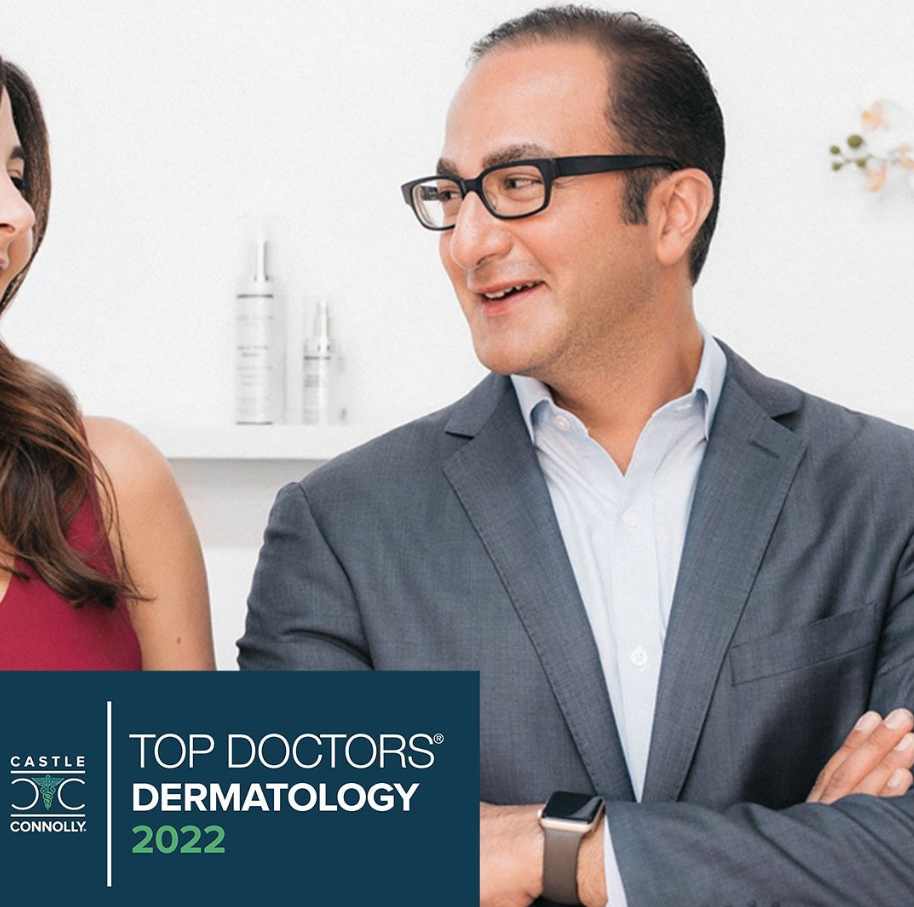 Alongside cosmetic applications, Botox helps with severe neck/shoulder muscle spasms, crossed eyes, chronic migraines, excessive sweating (hyperhidrosis), urinary incontinence, overactive bladder, and other health conditions. It's, therefore, crucial to choose a trained and experienced professional like Dr. Arash Akhavan to administer injections. His extensive knowledge of facial anatomy and deep understanding of muscles responsible for expressions allow him to provide personalized treatments. The dermatologist also discusses the different brands of Botox, whether Allergan, Xeomin, Daxxify, Dysport, or Jeuveau, to help clients determine which works for their aesthetic needs based on their characteristics. 
While Botox is common for targeting dynamic wrinkles, clients often mix it up with dermal fillers that address volume loss and static wrinkles. When deciding between dermal fillers and Botox, The Dermatology and Laser Group asks clients to consider the longevity of the treatment, their desired results, and the type of wrinkles they want to remove/improve. Before undergoing Botox therapy, clients must consult Dr. Akhavan to assess their medical history, treatment goals, and health conditions. Once he confirms that a client is fit for the treatment, he uses a fine needle to inject a small amount of Botox into the targeted area. 
After the procedure, clients may experience temporary redness, bruising, or swelling on the injection side, which is mild, and subside within a few hours or a couple of days. The dermatologist gives specific aftercare instructions to minimize potential side effects and ensure optimal results. Clients can expect to see the Botox effects within 3-5 days after the injections, with visible results in two weeks that last between 3-6months. 
Visit their website to learn more, or call (212) 444-8204 to request an appointment. The Dermatology and Laser Group is at 110 E 60th Street #606, New York, NY, 10022, USA.
Media Contact

Company Name
The Dermatology and Laser Group
Contact Name
Arash Akhavan
Phone
(212) 444-8204
Address
110 E 60th Street #606
City
New York
State
NY
Postal Code
10022
Country
United States
Website
https://dermatologyandlasergroup.com/