NASHVILLE – Business owners throughout the Nashville area often contact Clear Link Systems with questions about their business security solutions. The most common queries revolve around the features needed to keep a business, its employees, and its customers safe. While there is not a one-size-fits-all solution for every business, the experts at Clear Link Systems say there are several elements that make up a comprehensive business security solution strategy.
Business owners are faced with new challenges each day. One of these is how to keep their assets, including their employees and inventory, safe from physical harm, theft, or other violation. Nashville-based Clear Link Systems explains that business security systems can do this, but they have to have a few crucial components.
According to reps from Clear Link Systems, business security systems are not complete without smoke and fire detection. These can be simple smoke detectors to sophisticated systems that monitor for carbon monoxide and heat. Some businesses choose to couple this with a fire suppression system.
Another major factor not to overlook is identity verification. An access control system, for example, can restrict who comes into an office, warehouse, or factory. Clear Link Systems offers RFID and NFC access control systems as part of its business security solutions suite. These types of systems are linked to a database, and an administrator grants, denies, and revokes access as needed.
CCTV (closed-circuit TV) is also valuable, and it has many benefits. Business security systems, complete with video monitoring, can reduce the risks of harassment, theft, and violence to their employees. Further, they can limit their liability as videos can clearly show what happened in case of a dispute. For example, if a customer says they were injured because of a business's negligence, saved video can prove if it was an at-fault incident or not.
Clear Link Systems further explains that a full-scale business security solutions strategy can help keep businesses from losing money. As Nashville continues to grow, crime rates will rise. More crime equals more incidents that could result in a financial loss for business owners. Having a security system in place, especially with video and access control components, is an investment that can pay for itself in unrealized losses.
In addition to the above, Clear Link Systems says there are a few other "nice to have" features that some businesses might wish to look into. These include monitoring, access logs, time and attendance integration, and conditional recording.
A monitored business security system has a virtual eye on it 24 hours per day. Many of these integrate smart technology that allows an administrator to remotely turn off lights, lock doors, or control the interior temperature. Businesses that operate heavy machinery might also wish to have sensors put on equipment that will send an alert if something overheats or malfunctions.
Businesses with an access control system may also wish to talk to their provider about enabling access logs. When electronic access is used, some systems have the capability of storing data to see who's been in and out of the building. This is another layer of security that can help if there are disputes about an incident.
Time and attendance integration can streamline the accounting and payroll departments' jobs while also reducing the potential instances of unpaid work. After all, an employee will not be clocked in unless their key card is physically scanned when they enter and exit the building.
Some business security solutions include video monitoring systems that only record when a certain set of conditions are met. Similar to a Ring or Vivint doorbell, the systems may not trigger until movement or sound are detected. This can save valuable recording space and show the exact moment an event happens without the time and trouble of scrolling through continuous video logs.
Clear Link Systems underscores the importance of business security systems for companies throughout the Nashville area. As the city continues to experience a population boom, businesses must look for new and innovative ways to keep themselves safe.
For more information about custom business security solutions packages, visit Clear Link Systems online at ClearLinkSystems.com.
Media Contact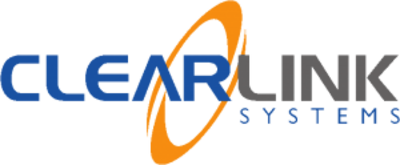 Company Name
Clear Link Systems, Inc.
Contact Name
Brandon Valich
Address
5211 Linbar Dr Suite #500
City
Nashville
State
Tennessee
Postal Code
37211
Country
United States
Website
https://www.clearlinksystems.com/