Charlotte, NC – For many years now, healthy dieting has consistently increased interest globally, with more and more people turning to organic products to improve their health and wellness. In the US alone, the organic produce industry is valued at close to a whopping sixty billion dollars, and it is projected to increase. This trend makes it a viable business to invest in, seeing as though it is yet to be fully tapped. Clean Juice, a nationally-recognized chain of fresh juice supply stores, now offers franchising opportunities to investors throughout the US who are interested in backing a winning horse. 
With over a hundred stores already running nationwide, Clean Juice is one of the leading organic product suppliers in the United States. Its employees are known experts in their specialty fields and are looking to share their expertise with willing franchise partners. Unlike opening a juice store from scratch, this opportunity equips investors with the necessary tools, equipment, and support they need to hit the ground running. As a result, it will take a significantly shorter time to break even and begin counting profits. Even better is that investors who jump at this opportunity get to use a tried-and-tested business model guaranteed to work anywhere. 
Perhaps the biggest advantage to franchising with Clean Juice is the opportunity to use its highly visible, widely trusted brand name, which will prove to be a client magnet if nothing else. The name has become synonymous with high quality, thanks to the franchise's very high standards. Loyal clients who buy their products always know what to expect and are never disappointed. Company employees work closely with all franchisees to ensure this quality is never compromised. 
Upon meeting all the requirements of becoming a Clean Juice franchisee, investors receive all the necessary support to get their new locations up and running within the shortest time possible. This support includes a crash course on essential aspects of the industry, help with site selection, architecture and construction assistance, and marketing assistance. To ensure that all franchisees remain on the right track, the company extends support beyond each location's grand opening to help with day-to-day operations.
While confirming this extended support, a franchise spokesperson said, "Our Corporate Trainers also travel to your Clean Juice to prepare your team for a successful store launch. Clean Juice Corporate Trainers lead the pre-opening process for you and your team, teaching all things Clean Juice through classrooms and hands-on learning. We then stay to support your soft opening, offering continued development as you and your team introduce Clean Juice to the communities you serve."
Investors looking to open a Clean Juice franchise right now can learn more about the Clean Juice franchising opportunity by visiting the company's website. One of their representatives is always reachable at (717) 471-5379 to answer any queries. The franchise headquarters is at 10000 Twin Lakes Parkway Suite 28269, Charlotte, NC, 28269, US.
Media Contact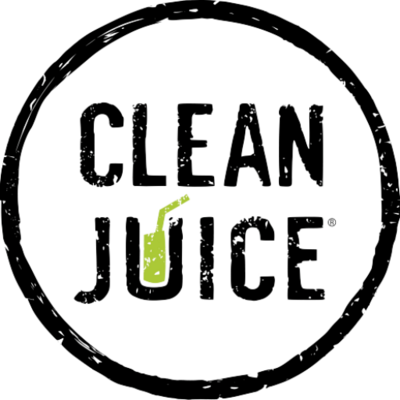 Company Name
Clean Juice
Contact Name
Quick Chadwick
Phone
(717) 471-5379
Address
10000 Twin Lakes Parkway Suite 28269
City
Charlotte
State
NC
Postal Code
28269
Country
United States
Website
https://cleanjuicefranchising.com/