Hoppers Crossing, VIC – Hoppers Crossing Montessori Centre is a leading child care center where work and play come together. They provide a unique and engaging learning environment for children, helping them build their academic and independence skills while also improving their core strengths toward becoming capable and productive adults.
Hoppers Crossing Montessori Centre understands that each child is special and unique, so they provide them with the core elements needed to boost their learning and other aspects of their lives. Describing their approach to Montessori education, the center's spokesperson said, 
"Children can develop without pre-determined rules, but they need individual guidance and educational materials that encourage and promote this development. We believe in personal growth and offer the necessary tools to support this. Our material meets the demands made by Dr. Maria Montessori's educational method regarding spontaneous learning. This high-quality Montessori education provides children with the tools they need to become independent and critical thinkers."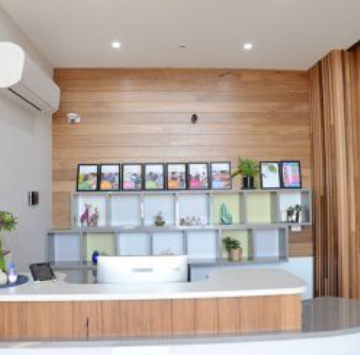 Focusing on core curriculum elements like mathematics, biology, language, sensorial, and practical life, the educators have built their students' capabilities, helping them become fulfilled and productive. They also focus on building a strong emotional, behavioral, and moral foundation for children, thus motivating them to remain active and independent learners who are ready for the real world.
Parents interested in giving their children the deserved learning and development experience at Hoppers Crossing Montessori Centre can expect a home-like environment for their children. The center ensures that children are comfortable, confident, and safe, just as they are in their homes. In addition, they promote a culture of honor and offer an orientation process that helps parents and children settle into the environment at the center.
Hoppers Crossing Montessori Centre has quickly become a favorite Child Care Centre in Hoppers Crossing because they are digitally equipped, offering a seamless process of signing in and out, child report and statement, weekly updates, and more. They also offer a highly regulated program designed to meet the highest quality Montessori teaching standards for child growth and development.
Parents and guardians will be able to give their children the highest quality learning experience delivered in state-of-the-art buildings by quality educators and supported by high-standard meals to aid physical and mental development.
Hoppers Crossing Montessori Centre accepts children between 3 and 12 months into nursery, toddlers between the ages of 1 and 3, pre-kindergartens between 3 and 4 years, and kindergartens between 4 and 5 years.
Hoppers Crossing Montessori Centre can be reached via phone at (03) 8742 2349 or visit their state-of-the-art building at 483 Sayers Road, Hoppers Crossing, VIC 3029 AU.
Media Contact

Company Name
Hoppers Crossing Montessori Centre
Contact Name
Aseem Gupta
Phone
(03) 8742 2349
Address
483 Sayers Road
City
Hoppers Crossing
State
VIC
Postal Code
3029
Country
Australia
Website
https://hcmontessori.vic.edu.au/