Canine by Design is a reputable dog training center that provides professional services catering to dogs of all sizes and breeds. The owner's inspiration to establish this center stemmed from a genuine desire to enhance the experiences of dog owners in their quest for effective dog services. With a commitment that extends throughout a dog's lifetime, the trainer's comprehensive training programs are designed to ensure dogs exhibit proper behavior both at home and in various settings.
Canine by Design's comprehensive program encompasses a range of services, including board and train, private training, puppy training, and behavior modification. This holistic approach guarantees that each dog receives the precise training and individual attention necessary to unlock their full potential and lead a fulfilling life.
The board and train program provides an immersive and supervised training experience, where dogs stay at the center to receive intensive behavior modification, obedience training, or custom training in a structured home setting. This approach ensures that dogs can focus on their learning and make significant progress in a shorter time frame. The program is an excellent option for dogs between 2 and 6 months old.
For puppy owners, the puppy training program covers essential training aspects such as potty training, crate time, environmental exercises, and socialization, laying a strong foundation for their future development. Additionally, Canine by Design's private training sessions offer one-on-one attention, ideal for dogs with individual needs or specific behavioral challenges that require targeted guidance. 
Canine by Design's behavior modification program is at the core of the trainer's commitment to helping dogs overcome behavioral challenges and lead more balanced lives. Using a customized and science-based approach, the experienced trainers work closely with each dog, identifying the root causes of problematic behaviors and developing tailored strategies to address them effectively. Whether it's dealing with aggression, anxiety, excessive barking, or destructive tendencies, this program aims to provide dogs with the necessary tools to overcome their challenges and foster positive behaviors.
The dog trainer also offers a wide range of services beyond traditional training. One notable aspect is their specialization in training service dogs for various applications. From mobility assistance to psychiatric support and medical alert, service dogs play a crucial role in enhancing the lives of those in need. For individuals facing mobility challenges and using wheelchairs, specially trained service dogs can be invaluable companions, capable of performing tasks such as retrieving items, opening doors, and even providing balance support while walking. By providing service dogs with these essential skills, Canine by Design empowers individuals with disabilities, granting them greater independence and a higher quality of life through their canine companions.
"The Canine by Design team did an incredible job with my mini golden doodle, Pinto. Kaiya was the ideal trainer for him and did an amazing job. During his 6 week journey, I received in-depth/personal emails weekly from her as well as fun pictures and videos of my doggo's progress." Said a happy client.
With a wealth of experience, the trainers at Canine by Design have successfully trained over 1000 dogs, employing a comprehensive approach to customer service. Their dedication to providing exceptional service results in valuable insights and fosters a rewarding bond between each pet owner and their beloved furry companion.
The training center is located in Lehi, UT. Contact Canine By Design at (801)-382-7557 to book a professional dog service.
Media Contact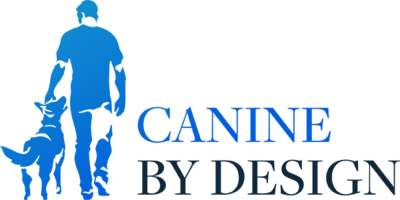 Company Name
Canine By Design
Contact Name
Jason Loong
Phone
(801)-382-7557
City
Lehi
State
UT
Country
United States
Website
https://www.canine-by-design.com/