To best serve clients in the self-storage industry, Boxwell adds a 10' x 20' relocatable self-storage unit to their product line of storage solutions. Self-storage owners and operators have been asking for a bigger relocatable unit, and Boxwell is now manufacturing one. In addition to their 8' x 20' relocatable self-storage units, this larger unit provides increased storage capacity with exceptional mobility and durability. Since 10' x 20', 10' x 10', and 10' x 5' are standardized sizes within self-storage facilities, Boxwell's units can easily be placed alongside existing structures for a seamless addition to any facility. Plus, self-storage businesses have options for how they rent out each 10' x 20' storage unit. Because they are available in several configurations, clients can choose one end door for a 200 sq. ft. unit, two side doors for two 100 sq. ft. units, or four side doors to create four 50 sq. ft. units.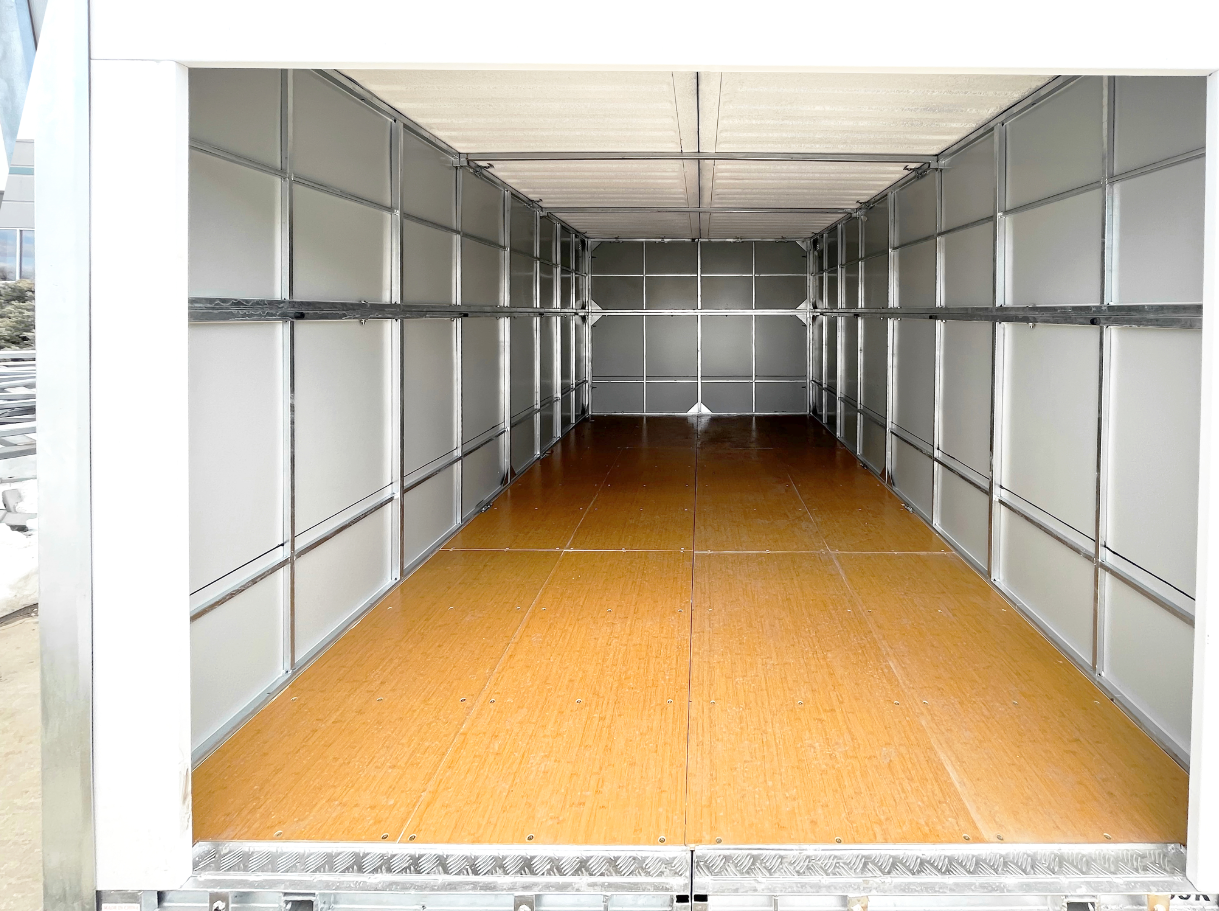 The primary advantage of a larger storage unit is the increased storage capacity it provides. With more space available, Boxwell's 10' x 20' relocatable units can store a greater volume of belongings, such as furniture, appliances, equipment, or large quantities of inventory. The industry is also seeing an increase in market demand for vehicle storage. With a 10,000 lb. weight capacity, Boxwell's 10' x 20' units also provide car storage with no upgrades required. 
Despite their larger size, Boxwell's 10' x 20' self-storage units are designed to be mobile. They can be easily transported to new locations. Plus, they are stackable 3-high, even while fully loaded. All other larger-sized units on the market are designed to be placed and stay put. Boxwell's 10' x 20' units provide flexibility and convenience for the customer and are suitable for both residential and commercial storage.
Boxwell's 10' x 20' storage units are the strongest and most durable on the market. Their larger self-storage unit offers the same level of security and protection from the elements as the smaller units. They are constructed with solid steel and come with features like roll up doors, secure locking mechanisms, weather-resistant seals, and anti-condensation sprayed ceilings.
Boxwell explores innovative technologies, materials, sizes, and features to make their storage solutions the most solid and beautiful on the market. They are continually engineering and developing new products to exceed the needs of the storage industry. Each of Boxwell's portable and relocatable self-storage units is thoughtfully made to order and built to last. They will each fit within compact or unbuildable areas with no foundation or major site preparation. Boxwell's storage solutions check off all the boxes. And the newest edition to their product line, the 10' x 20' relocatable self-storage unit, is bound to make waves in the industry.
Media Contact

Company Name
Boxwell
Contact Name
Lisa Maloney
Phone
(303) 317-5850
Address
6672 Gunpark Drive, Ste 100
City
Boulder
State
CO
Postal Code
80301
Country
United States
Website
https://boxwell.co/