The San Tan Artists Guild (S.T.A.G.) will be presenting their 5th Annual Holiday Craft and Gift Market at the Queen Creek Olive Mill in Queen Creek, AZ.
Come celebrate the season and shop for all gift-giving needs with local artists. Check out beautiful paintings, wood crafts, ceramics, jewelry and much more! Invite friends and family and enjoy some great food, and shopping.
Check out the AMAZINGLY Talented Valerie Done, Regena McSherry, Cynthia and Steve Portrey, Kimmberly Ioane, Georgetta Howard, Barbara Usey, Barb Beavers, Joel Cook, Simon Kunzle, Kris Walt, Bobby Gannon, and Asi Panousopoulon. Some of Arizona's most talented artists presenting great handmade crafts and gifts for last minute holiday shopping.
The event is located at the Queen Creek Olive Mill on December 17th from 9am – 3pm.
 The Olive Mill is located at 25062 SOUTH MERIDIAN ROAD in QUEEN CREEK, AZ.
The Queen Creek Olive Mill is committed to delivering a unique agritourism experience that offers unparalleled customer service, value, quality, and the freshest products while practicing sustainable farming and giving back to the community.
With gifts that are sure to please even the hardest to shop for – customers will meet 12 amazingly talented local artists with gift ideas they're going to love!
The weather is turning cooler, and the holidays will be here before one knows it. Come out and enjoy some easy-going shopping with one-of-a-kind pieces to wrap up that shopping list.
The Queen Creek Olive Mill is Arizona's only working olive farm & mill. Queen Creek Olive Mill produces a boutique hand-crafted extra virgin olive oil using 9 varieties of olives. The olive mill provides a great experience for guests from all over the country.
The San Tan Artist Guild's mission is to support, encourage and promote the works of its members.
Another purpose is to promote and encourage artists who reside along the San Tan Mountain Range* in Arizona by providing networking, training, workshops, lectures and show opportunities.
One day only – December 17th, 2022, from 9am to 3 pm
Media Contact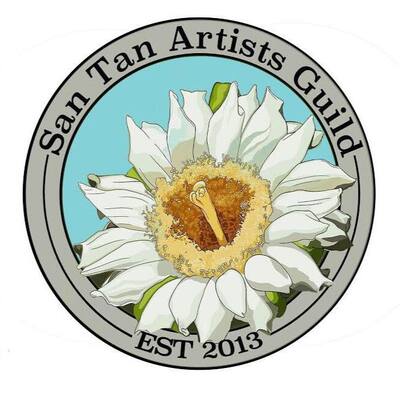 Company Name
San Tan Artist Guild
Contact Name
Josh Dunston
Phone
(480) 678-0108
Address
383 W Love Rd
City
San Tan Valley
State
AZ
Postal Code
85143-4810
Country
United States
Website
http://santanartistsguild.com/