Sacramento, CA – A Therapeutic Alternative, Sacramento's leading cannabis dispensary, is excited to introduce its highly anticipated "Spin to Win" wheel walk campaign. This special campaign aims to show appreciation to their loyal customers by offering them the opportunity to win exciting prizes and exclusive discounts on in-store items.
Starting in July 2023, customers who spend $100 or more will have the chance to spin the wheel and receive free swag and valuable discounts. This campaign not only rewards customers for their continued support but also adds an element of fun and anticipation to their shopping experience.
The campaign comes as part of the company's drive to cement its position as the best cannabis dispensary in Sacramento for customers. Customers participating in the event can expect to get discounts on their favorite cannabis products sourced from the leading brands and guaranteed to deliver quality and value for money.

The cannabis dispensary has gone the extra mile in preparation for the July 2023 campaign. Its spokesperson noted that the store has updated its online cannabis menu to cover the latest products carried in-store, including Cannabis flowers like Gemini Eighth, Hindi Kush Eighth, OZ Kush Eighth, Blue Dream, LA Kush Cake, Maui Wowie Eighth, Vovo Eighth, Velvet Cake Eighth, Santa Cruz Dream Eighth, Mac Eighth, Doppelganger 3.5G, Rollins Eighth, Donny Burger Eighth, Push Pop Eighth, CBD 3:1 Citrus Gummies Eighth, Durban Poison, and more.
The dispensary's menu also includes a wide selection of Cannabis cartridges and edibles across the three major strains of Indica, Sativa, and Hybrid.
The dispensary's spokesperson encourages customers to explore their extensive product offerings to discover the options that best suit their needs and preferences. They strive to provide a comprehensive cannabis experience to their valued customers, catering to both walk-in customers and those who prefer express ordering.
The spokesperson added: "We are so excited you are planning to visit us! In order to visit our dispensary, if you are over the age of 21, please make sure you bring with you your valid and current government-issued photo ID. If you are between the ages of 18 and 21, please make sure you bring with you your valid and current government-issued photo ID and your valid and current medical recommendation."
The cannabis dispensary is committed to delivering a wholesome experience to all customers. This is evident in their many positive reviews from customers who have shopped from them using their in-store option and online delivery solution.
A Therapeutic Alternative invites community members to take part in its upcoming special campaign to earn a chance to win free swag and several discounts on products carried. They can be reached via their website or by visiting the store at 3015 H St, Sacramento, CA 95816 US.
Media Contact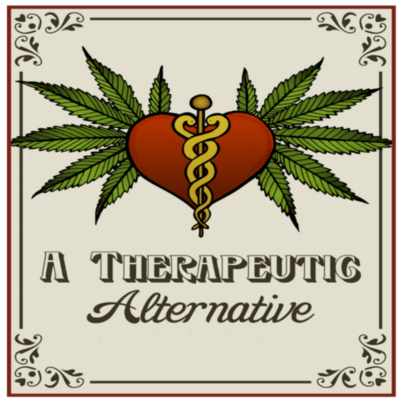 Company Name
A Therapeutic Alternative
Contact Name
Kimberly Cargile
Address
3015 H St
City
Sacramento
State
CA
Postal Code
95816
Country
United States
Website
https://atherapeuticalternative.com/